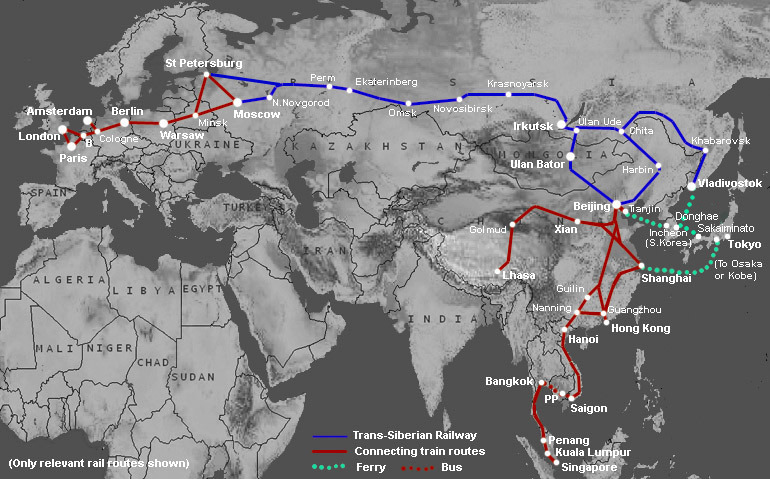 Can you really get all the way from London to Singapore by train? Not really. There are parts of the route that you will have to take a bus. The parts small and can be ignored and if you look at the map, it is parts of South East Asia that ruin the dream. Even obstacles like the English Channel no longer require you to get off the train, so it is kind of a shame that you can't take the whole route on train.
Should this deter you from trying it? Hell no! This is one of those once in a lifetime experiences, that should be ticked off the bucket list. Even if you are only make it to Beijing, the trip is a definite must. Although you do have to ask yourself if I am going to make it all the way from one end of Europe to far end of Asia by train, why not go all the way to Singapore and be done with it?
Travelling by train is on of life's most under-appreciated experiences. We live in a world of 16 hours by jet to any part of the planet and a world that is increasingly about instant gratification. A train journey that spans continents, gives you a chance to relax the mind and the body while appreciating some of the most dramatic landscapes on the planet. It truly is a beautiful and life affirming experience.