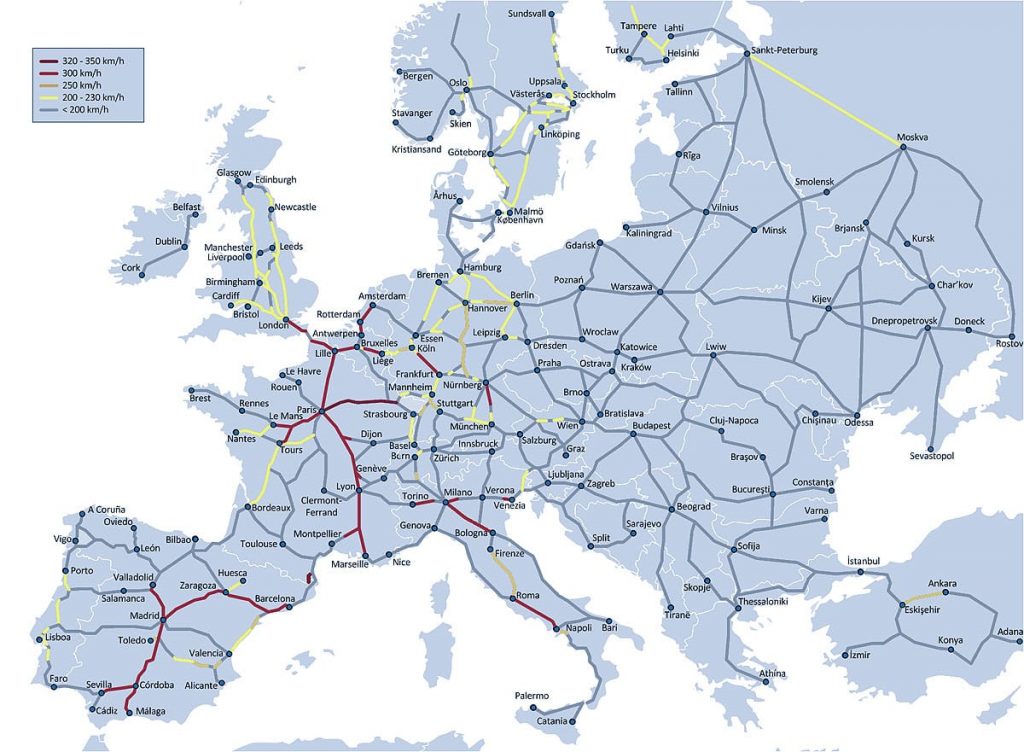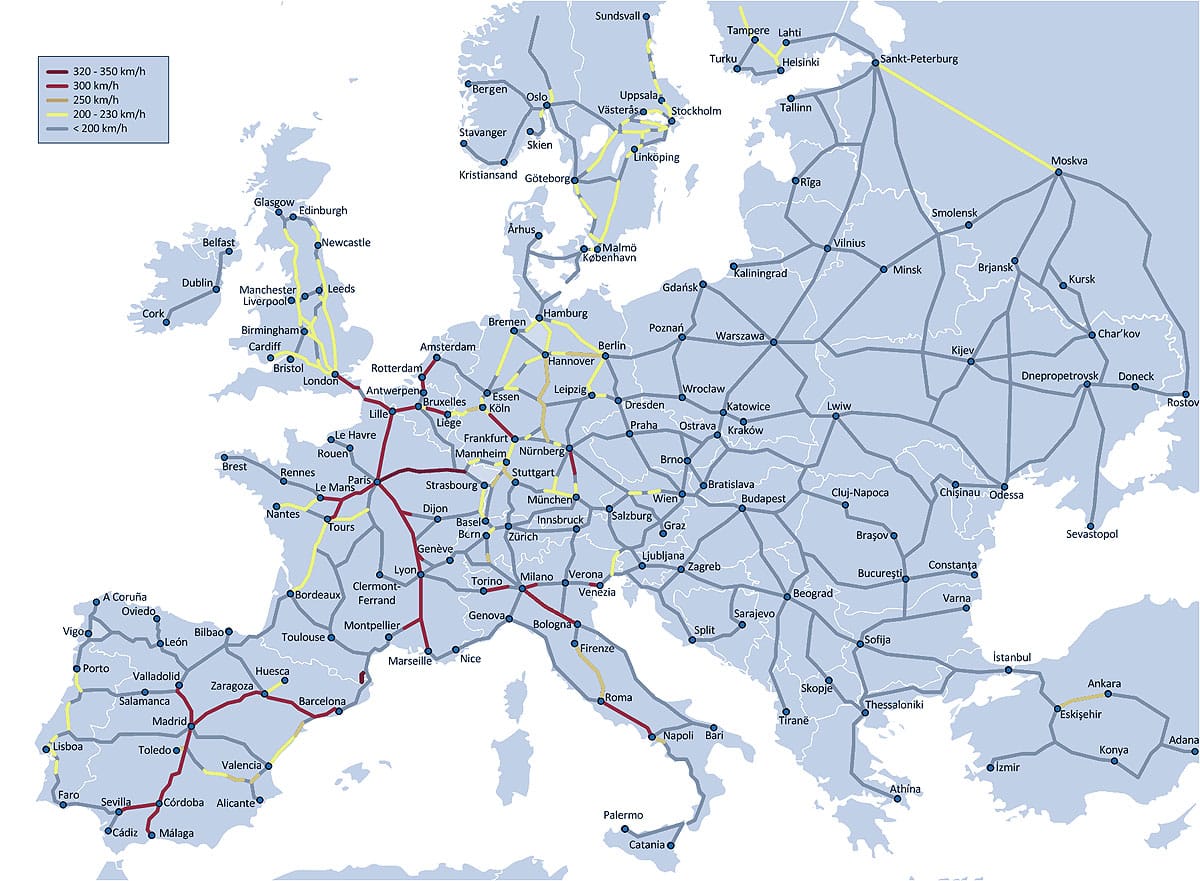 Rail Europe tickets are a great alternative to flying. Imagine taking in the breath taking views of the European Alps, the Med, the Adriatic, the Greek Isles and much more. Travelling by train in today's day age will allow you to have a proper holiday. It will allow you relax and reflect while you speed towards your destination in complete comfort and style. No worries about luggage size. Take all the gear for the whole family on that ski trip and not worry about excess baggage fees. No bookings are essential; you can purchase your ticket at any time. Turn up at the train station and start your holiday. No more worrying about flight schedules. If you miss one train! Catch the next!
The best way to buy a rail Europe ticket is get a Eurail Global Pass some people refer to them incorrectly as Eurorail Passes but it basically means the same thing. These can be bought as 10 day to 3 month passes. 3 month passes being the best value but of course are the most expensive as well. Have a look at the rail Europe map in the centre of the page and see if it the countries and cities you are interested in visiting for your vacation are included. They should be as most Western European countries are covered by these railway passes.
The rail systems that are covered by most train passes include.
Eurostar – is a high-speed passenger rail service connecting London with Paris and Brussels. All its trains traverse the Channel Tunnel between Britain and France, owned and operated separately by Euro-tunnel.
German rail (Deutsche bahn) – is the German national railway company. 3 different railway companies were merged to form this company. 1) Deutsche Reichsbahn of East Germany, 2) VdeR . it had railway assets in West Berlin, 3) Deutsche Bundesbahn of West Germany.
British Rail (British Railways) . Is an amalgamation of the .big four. 1) Great Western Railway, 2) London, Midland and Scottish Railway, 3) London and North Eastern Railway, 4) Southern Railway.
Swiss Federal Railways . Is the official railway of Switzerland.
How does it compare to a driving holiday? Well Driving can be fun but it can also be stressful. So depending on what kind of holiday you are looking for, will depend on what mode of transport you choose. Most train stations are at the heart of a European metropolis centre. So shopping, cafes, the art galleries and museums are usually not far away and usually within walking distance. The rising cost of fuel is starting to make an impact in both the airline industry and the driving holiday set. With a train the economies of scale mean that fuel has a smaller impact on price. A Europe rail pass is also so versatile. Extending holidays is no drama and adding locations to your holiday is as easy as turning up on a new train platform.
Travelling Europe by train is a great cheap alternative to flying. You will have more chances to meet like minded travellers and to take in the natural and urban beauty of Europe. Buying rail tickets in Europe is easy. You can get them over the internet or go to almost any railway station. So if you are thinking about travelling Europe by train make sure you do your research, you will be happy you did.  Oh and one more thing make sure you search online for a Rail Europe coupon code. It will make travelling the railways of Europe that much cheaper.
We have now added an updated rail Europe 2023 map.