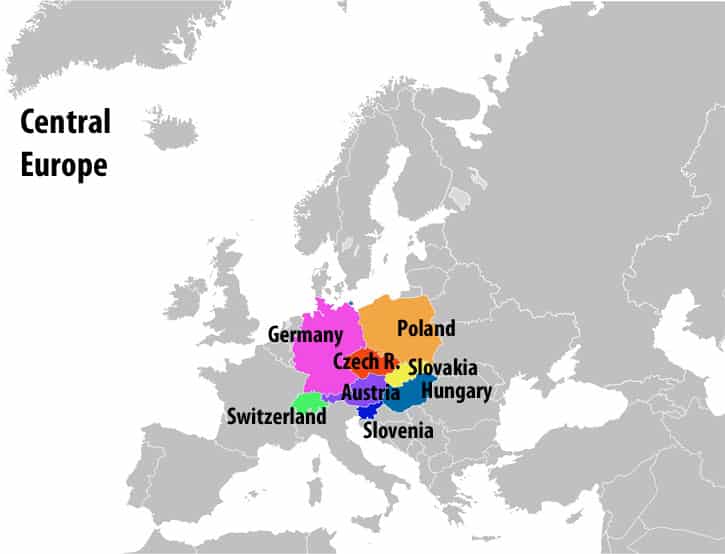 There is no common standard of what actually constitutes Central Europe, in fact many of the countries that are defined under this title also form part of Eastern & Western Europe. For the purposes of this article I am going to define the following countries as forming Central Europe, which is the current definition held by the United Nations:
There are plenty of sights to see within Central Europe and I am going to take you through a number of them right now. Although of course whilst wandering around you will discover many other wonderful sightseeing opportunities.
Almost everything located within Berlin, Germany is a sight in itself. A particular favourite amongst tourists is climbing the Reichstag Dome.
Of course, no trip to Germany is complete without experiencing wonderful German Beer. The best way to do this is to go to the Beer Hall located in Munich. The Olympic Park is also located incredibly close by and is worth a visit.
Also in Germany you can take the chance to visit 'The Eagles Nest' which was a location where Hitler helped to direct the German War.
For the more adventurous amongst people there are plenty of natural sights to see when you hike through the mountains of Switzerland or drive through the rolling countryside gazing at many of the beautiful lakes around the area.
Poland was almost destroyed during World War 2, particularly Warsaw. Take a look around the modern architectural wonders in the city which almost has been completely rebuilt but still in a more medieval style.
There are plenty of concentration camps located within Poland. One of the most popular of course is Auschwitz. The reality of war really hits home when you visit one of these concentration camps.
A particular favourite of those travelling to Central Europe to sightsee is travelling up 'Castle Hill' for fantastic views over Budapest, capital of Hungary.
The 'Rhine River' travels through most of the countries in Central Europe and a cruise along this will take you to some of the best vineyards in the world. Perfect for wine lovers.
There really is so much to do for sightseeing in Central Europe. Whether you are looking to enjoy the beautiful landscapes of Europe by hiking through mountains or driving through the countryside, or whether you want to experience the rich history which is evident in almost every major town located within Central Europe.
In my opinion if you are going to go sightseeing in Central Europe you should do it properly, for that reason take a chance to visit all nearby countries such as France, Spain and Belgium. Only then will you be able to get the full European experience. Plenty of cheap flights will take you to any of these destinations, after that it is simply a matter of hiring a car and hitting the open road.