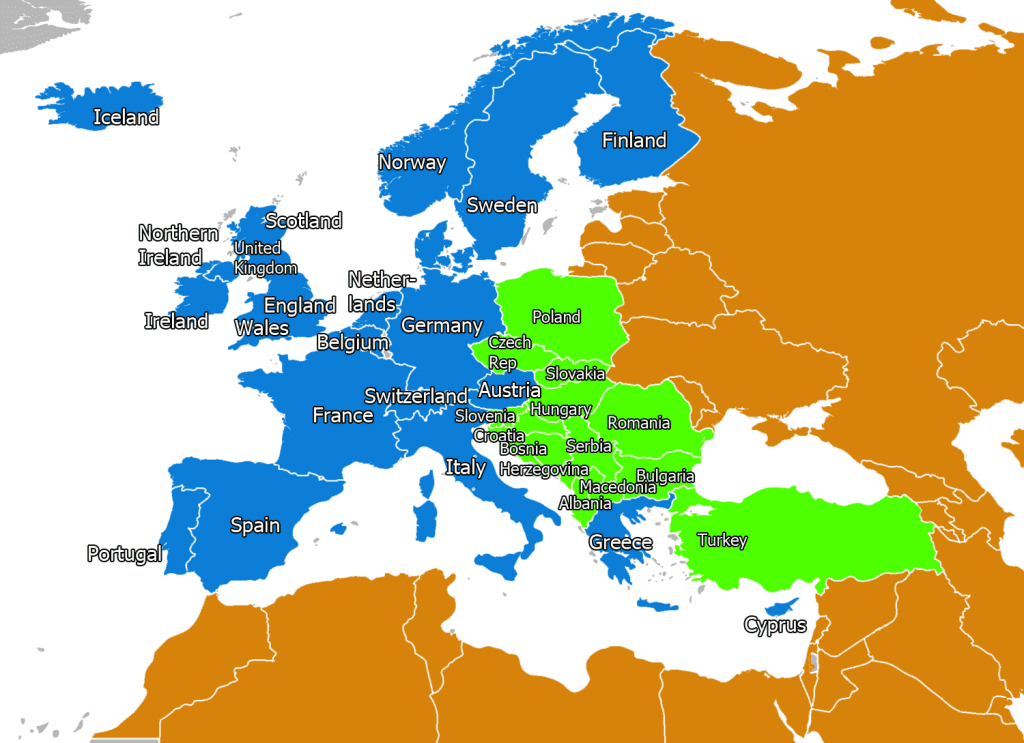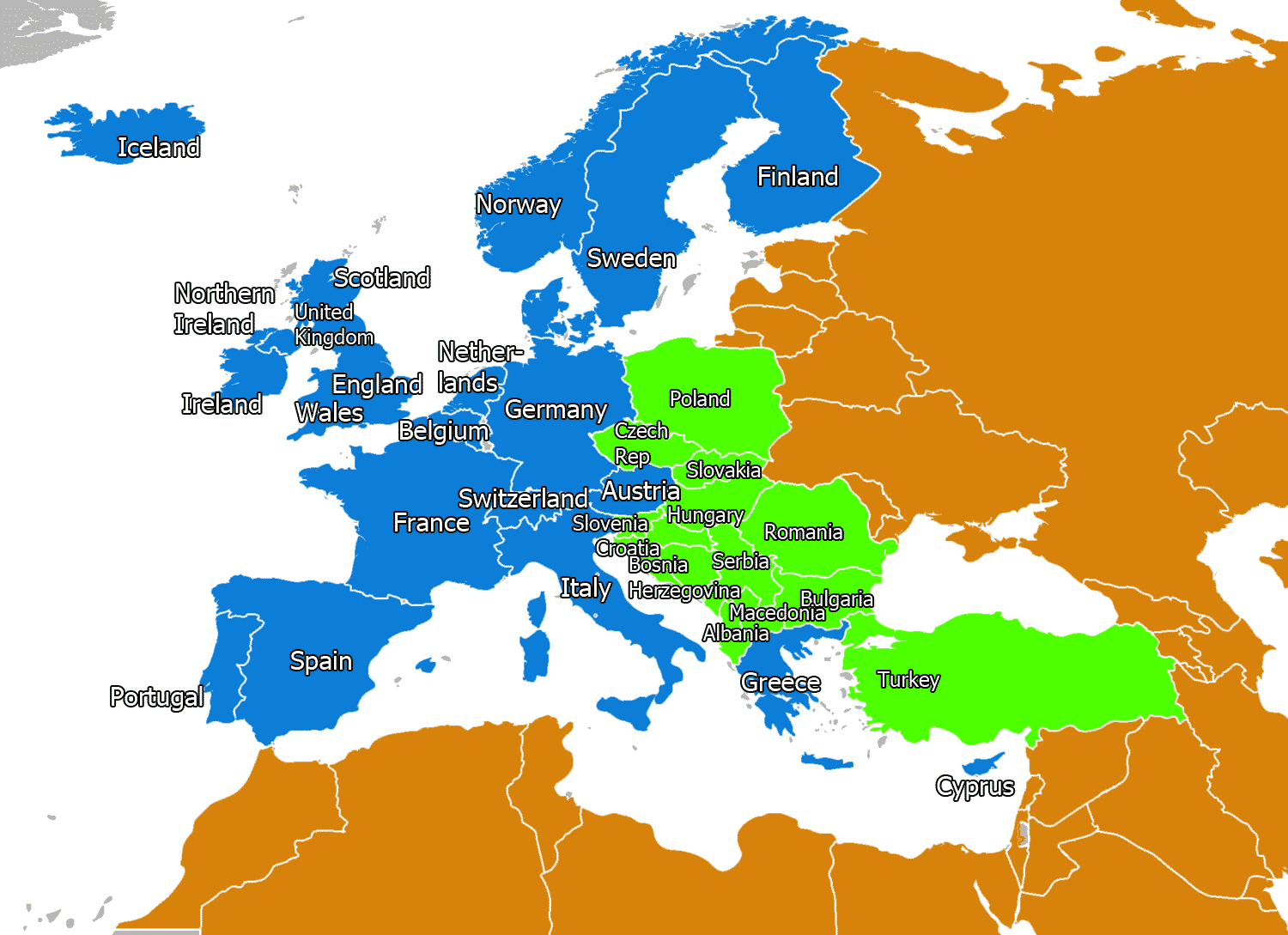 Western Europe as we know it, is a geopolitical construct that came into being at the time of the Cold War. Although references to West and Eastern Europe can be traced back to the Roman empire.
Shortly after World War 2 the alliance between the USSR and England/USA broke down and in it's place rose the cold war. The two sides where named the East and the West. The west was made up of the Western alliance countries of Europe, including countries such as Spain, England and France. However in this stand off even countries not in Europe like the United States of America were considered part of the "The West".
Eastern Europe was a conglomeration of countries that the USSR annexed and countries that were subservient to the USSR. most if not all of these countries were communist countries. Here we have a new map of Easter Europe.
Post Cold War, the terminology of Western and Eastern Europe remained, even though technically the lines between East and West were becoming blurry.
In the map above the countries in blue are considered western countries, although during the cold war Germany was split into East and West. The Green countries are countries that are becoming more and more Westernized and would probably consider themselves as part of Western Europe now. many of which have joined or are attempting to join the European Union.