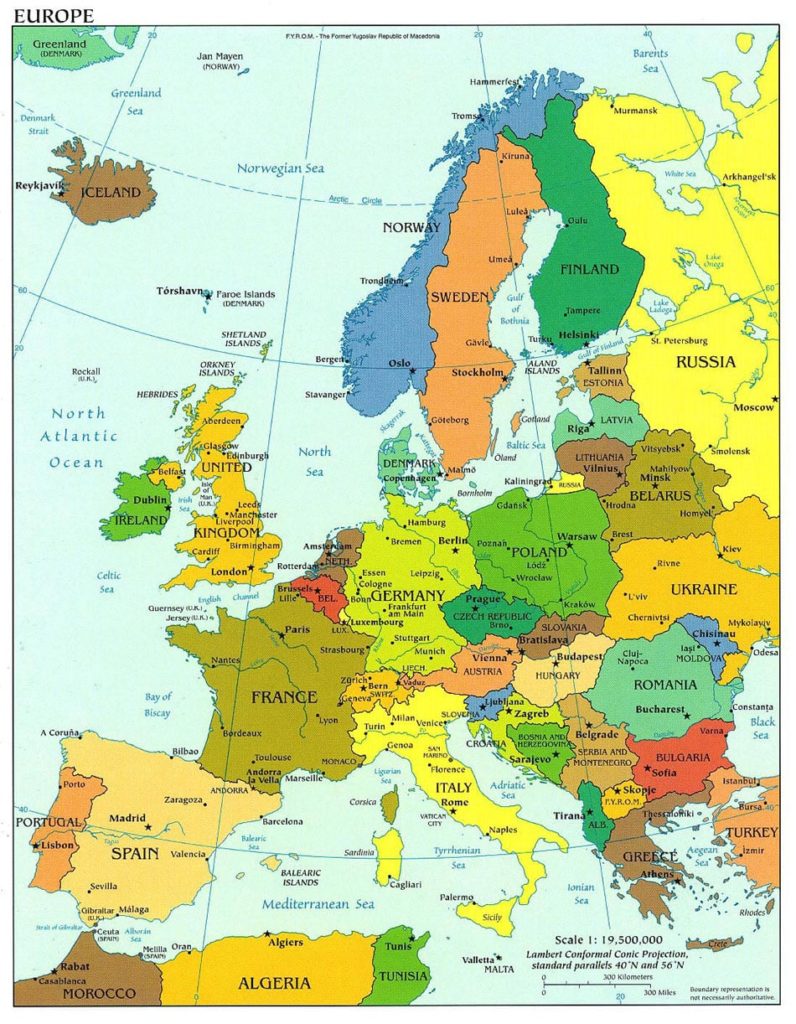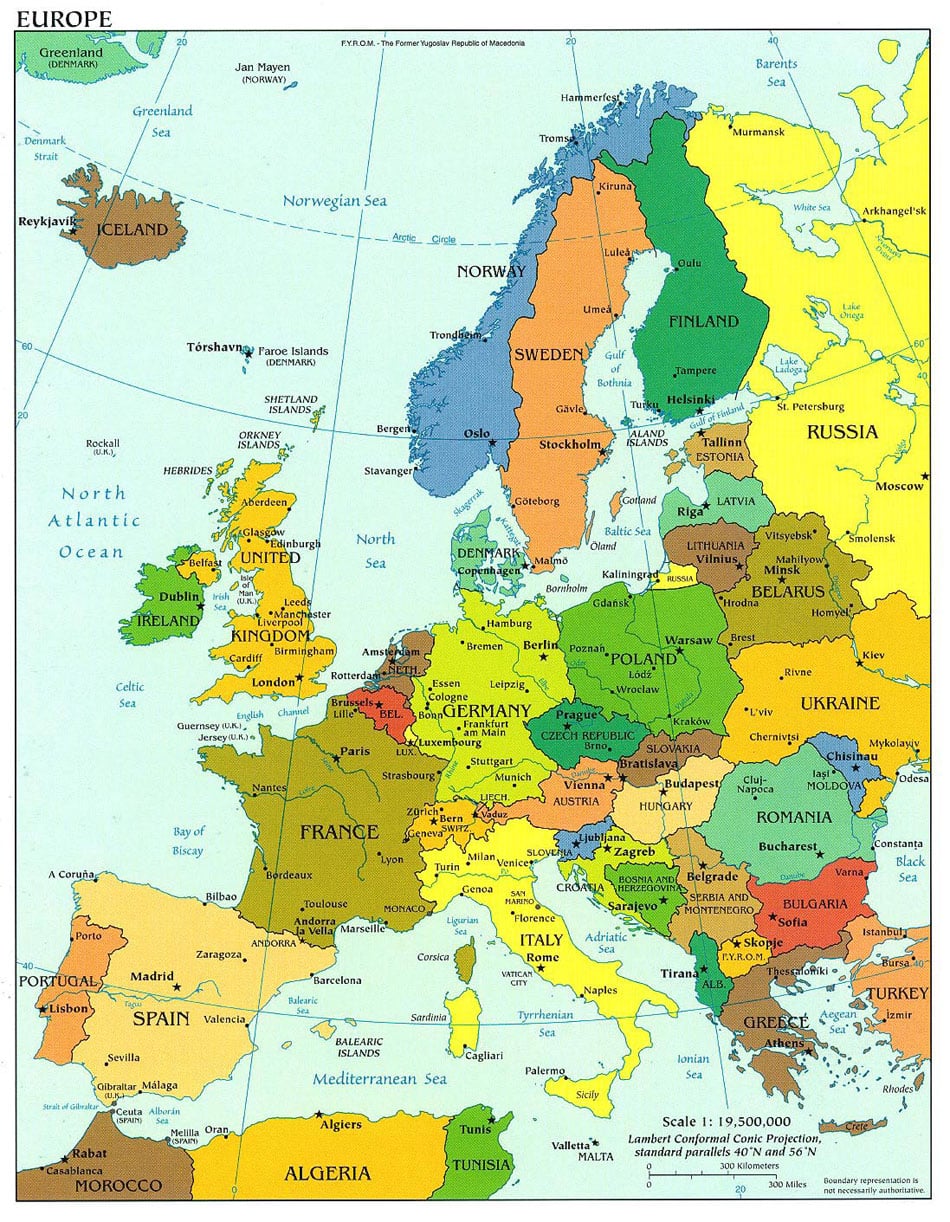 There is a new map of Europe for 2020 here and a good political map of Europe here.
We have finally done it. We have upgraded our oldest map post to a new and better version. Google will probably hate it like it hates the rest of this site but we won't let that stop us. We aren't really sure if this is a political map or not but it follows a similar format of the original, that is good enough for us. The next map we will be updating is our road map of Europe. Stay tuned!
Ye Olde Map of Europe
This is the oldest map of Europe we have on the site. It was the first map uploaded back in the late nineties. Yes MapofEurope.com has been around that long. We originally got this map from the CIA World Fact Book. Yes that site has been around even longer.
It is interesting to see how much the borders of Europe have changed. Western Europe has pretty much remained the same. While parts of Eastern Europe have changed. Serbia has had Kosova separated from it. Russia has annexed the Crimea from the Ukraine. Montenegro has also separated from Serbia to become the master of its own destiny.
Our latest map of Europe has only the capital cities of the countries and no real topographic information but we are working on a new very high resolution map, that we will be rolling out very soon. It will be our 2018 version of the map of Europe and will have a slightly different format and much more information about countries and cities. So until then it was nice chatting to you guys.