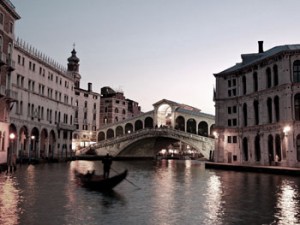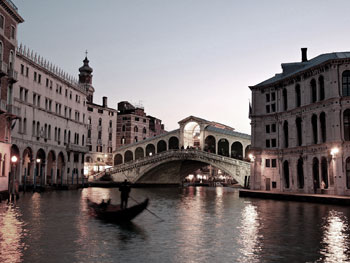 Venice is truly a beautiful and romantic city. Anyone who intends to visit this Italian city will enjoy the city's beauty of nature especially the natural water canals. People are not only attracted to this ancient city because it was built on a lagoon but also because of its famous landmarks, beautiful old-fashion streets and rich culture. Remember, even in Shakespeare's time this city was a famous trading city so popular in fact that the play writer could come up with the play The Merchant of Venice without even setting his feet on this ancient trading city or even having been to Italy.
Venice is a preferred city for any tourists especially newly wed. The reason why it is known to be a romantic city is simply because it is mostly visited by couples who want to have a romantic experience. It is common to find more tourists as compare to the local population of the city. It is also common to find tourists in a group of two enjoying every bit of the romantic experience Venice has to offer.
Tourist trade is the only source of income for the local people known as Venetians. When you visit Venice, you may think its buildings were built just to attract tourist. It is beautified by its narrow canals mounted by old and attractive bridges and buildings. Make sure get a good map of Venice when going to this lovely city.
Venice was built in the 5th Century and it later grew to a maritime empire. It comprises of 121 small islands connected by an incredible 435 bridges. The city stands on a lagoon making it the most popular experience for tourists. City streets clogged with polluting road traffic is a phenomenon that is never found in this city. The best way of moving around this city is by water using water buses. However, there are raised sidewalks which can be used to move from a certain point to another without getting your feet wet.
If you are planning to visit Venice, it is important to get yourself familiar with the map of the city's vaporetto ways first.  They are usually found in most of the city's guidebooks and also easily downloadable from the internet. It is a good idea to book a hotel of your choice before booking your flight to Venice so as to avoid missing out due to the large number of tourists the city receives throughout the year.
On the day of visit, the first decision you will have to take upon arrival at the city's Marco Polo Airport is how to get to your reserved hotel. There is a walkway at the airport that leads to an area where you can see the city for the first time. To get to your hotel there are buses and taxis that can take you to your hotel by road, but by far the best way to travel is by water boats or vaporetti. These vaporetti will take you to your stop in an hour's time. When you use these Alilaguna company vaporetti you will get to enjoy the magnificent old fashioned building and bridges of this ancient city. You can also use the water taxi if you want to save money since it can accommodate more people and thus the fare is cheaper compared to vaporetti.
You can take the red vaporetti route which goes around the attractive ancient island of Murano and on to Lido's beaches then towards St. Mark's Square which is a tourist hotspot. St. Mark's Square is known as Piazza San Marko by the local population. It has the Campanile bell tower which is the tallest building in Venice. The top of the Campanile can be accessed via a lift; from there you can see the whole of the red roofed city. You can also find the Doge's palace at the St. Mark's Square. This palace is symbol of Venice judicial and political history and as far back as the 9th Century it was the city's dukes' seat of power. You can visit the private chambers, halls of state and even torture chambers.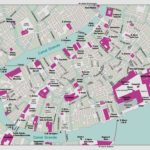 St. Mark's Square is connected to the Grand Canal by a group of shopping streets. Here you will get Murano glass made jewellery and Venetian traditional balls and ornaments. As you walk through these streets, you will get to another Venice's famous landmark, the Rialto Bridge.
Venice is also blessed with magnificent art galleries. One fine gallery is the Galleria dell'Accademia. It is located on the quiet island of Dorsoduro. It has a rich Venice's art.
The centre of Venice is easily accessible even on foot. You can walk around in less than an hour. However, the maze created by small canals is amazing; you can walk around and stop each time to take a photo due to the picturesque bridges and buildings around. You can enter a cafe and have an ice cream while watching water boats ferry tourists with the backdrop of picturesque view of buildings.