Istanbul once known as Constantinople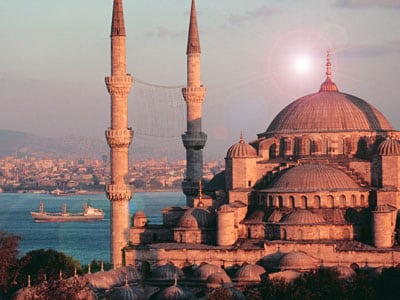 People always wonder about the thing that makes Istanbul, the largest city of Turkey one of the world's famous cities in Europe. Perhaps it is important that such people travel to Istanbul so that they can experience, first-hand, the various cultural centers and other tourist attractions that exist there. You may not be able to understand why this city is also known as the alpha world city unless you make a personal date with it too. This Turkish city, as it is currently known spans a rich history which has been handed down from one generation to the next. It was initially the capital city of the Roma Empire, then Eastern roman (Byzantine) Empire, then the Latin Empire and finally the Ottoman Empire. During each of these empires, they left significant landmarks that shaped the history, culture, politics and economy of Istanbul.
In addition, the fact that Istanbul earned another status in 2010 as a joint European Capital of Culture and the European Capital of Sports in 2012 is an indication of the high esteem that Istanbul enjoys among European cities. When Istanbul's historic sites entered into the UNESCO World Heritage List, it brought this city to an international stature and therefore it is worth spending your holidays there. When you travel to Istanbul, you will not miss to see older buildings and the historic peninsula which is built on seven hills and surrounded by 22 kilometers of city walls. Tokapi Palace is located on the largest of the seven hills.
People who choose to explore Istanbul and its rich tourist attractions are impressed with its warm summer Mediterranean climate although these climatic conditions are not uniformly distributed throughout Istanbul. There are some parts of the city (northern parts) which have an oceanic climate. If you are the kind of person that is averse to rain during summer, then Istanbul is the most ideal place for your holidays. A number of people might prefer winters probably because they would like to do research or participate in sports. Istanbul could be the most suitable place because it is not only cold and wet during winter but it is also snowy. The good news is that snow cover melts away after a few days and therefore you need not worry if you were only planning to have this new experience for a day or two.
Though autumn and spring seasons are also good because they are mild, you may have to consider twice before deciding to travel there.  It can be wet or severely chilly. Temperatures also tend to be unpredictable. However, climate should not worry you as there are many things that will consume the cold. For instance, the Ottoman and Byzantine architecture will tell the whole story about the different rules by various empires. When you get there, you will be in a position to experience the Roman, Greek and the Genoese forms of architecture which have been able to stand the test of time. Tour farther and you will come across:
Mosques (the Hagia Sophia and imperial mosques)
Churches such as the Church of the Saints Sergius and Bacchus, the Stoudios Monastery etc.
Synagogues
The Maiden's (Leander's) Tower
The Valens Aqueduct
The Walls of Constantinople
The Column of Constantine
Whenever people want to explore or tour a given city, they always ask themselves about the city's utilities. It is important to note that the government has ensured all people are provided with clean water which is filtered and chlorinated. Most importantly, Istanbul has a well established sewerage disposal system in addition to its water supply system. Are you wondering whether you will be able to watch television or use your laptop? You need not blow off your head with worry because the city has a reliable electricity supply.
Your holidays can be hectic if a given tourist destination has not developed its transportation systems. It is imperative to point out that Istanbul has two international airports: Ataturk International Airport and Sabiha Gokcen International Airport which will ensure that you are shipped to and from Istanbul. In case you prefer sea transport, you could use commuter ferries so that you can have a rare experience of the panoramic views of the sea and surrounding sites. Alternatively, you could consider using the high speed catamaran seabus which connects between the Princes Islands and the city.  Due to its well developed motorways and express highways, a visitor or tourist is able to travel easily without fear of being stuck in the traffic jam indefinitely. There are still many other means of transport that you can use in order to have a feel of Istanbul's culture, museums and other recreation sites.  It is advisable to select a means of transport that will easily and cost effectively take you where you want to go.