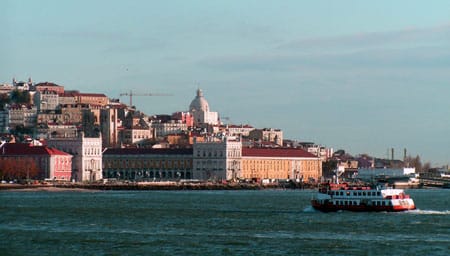 If it has never crossed your mind to explore Lisbon, Portugal's largest and capital city, it is high time you scheduled a tour of Lisbon in your diary. It is estimated that this city has a population of 3 million and has been rated as the 9th most populous urban area in the European Union. It is strategically placed among the cities in Europe along the Atlantic coast and this has made it an excellent centre for tourism, arts, entertainment and international trade. As a result of its improved transport system, it has become the 7th most visited city in southern Europe. This has been made possible due to its well developed motorway network, the Lisbon Portela Airport as well as its high speed rail which connects major cities in Portugal.  There are plans to connect its high speed rail to Spain so that the city can be accessed easily and conveniently.
If you would like to travel to Rome, Istanbul, Madrid, Barcelona, Milan, or Athens, you can do so without any problem. Being the wealthiest city, it has become home to many headquarters of multinationals in Portugal and it is also the 9th city in the world which attracts international conferences.  Did you know that Lisbon is older than cities such as Paris, Rome and London? Despite the fact that Lisbon has never been declared officially as the capital city of Portugal, it still remains a force to reckon with not only in Portugal and Europe but also across the globe. People throughout the world would love to experience the climate, art, entertainment and culture of Lisbon. Even people who have aspirations of venturing into the business world need to consider making numerous tours of this city so that they can see immense opportunities that are hidden along the Atlantic coast.
It is a good place for your holidays too because of the various sites such as Jeronimos Monastery, Belem Towers. Most visitors come mainly to experience Lisbon's Mediterranean climate whose summers take about 6 months. It is also known for its warm to hot summers as well as mild winters. Since rains are common in winters, summers are usually dry. If you would like to explore a city in Europe that would guarantee you sunshine hours that range between 4.6 hours and 11.6 hours per day in December and July respectively, then Lisbon is the place to be. Does it deserve mention that Lisbon has the warmest winters among all the metropolises in Europe? You can not help spending part of your time at the beautiful Parque Florestal de Monsanto (English:  Monsanto Forest Park) which takes 10% of Lisbon's municipality.
As you tour the city's urban area, you will not hesitate to marvel at its wide range of architecture such as Baroque, Romanesque, Gothic as well as Manueline. You will also not consider it a waste of time and resources spending your holidays in Lisbon because of its remarkable Museums such as
It is almost impossible to exhaust every treasure that Lisbon keeps in its wings. On the southern bank of Tagus River in Amada is a monument to Cristo Rei (Christ the King) whcih was constructed after World War II. It was a sign of thanksgiving since Portugal had been able to survive the ravages of World War II. When your holidays coincide with June 13, you will be able to share in Lisbon's holiday on which Santo Antonio (saint Antony of Lisbon) is honored for spending the better part of his life preaching to the poor.
Some people particularly want to explore the following places:
Fountain in Don IV square, the second largest park in Lisbon
Alcantara, a district that is composed of palaces and farms and other old buildings. The youth love the district due to its numerous pubs and discotheques.
Alfama, a district that comprises old houses, restaurants and bars.
Lisbon's panoramic view from the top of Sanctuary Christ the King is breathtaking. You may also consider standing atop Vasco da Gama Tower and viewing the Vasco da Gama Bridge. It is a beauty to behold!
You need to make a date with Lisbon so that you can explore, experience and tour every corner of this city. You will discover how much you have missed.