Southwest Airlines a cheap and affordable carrier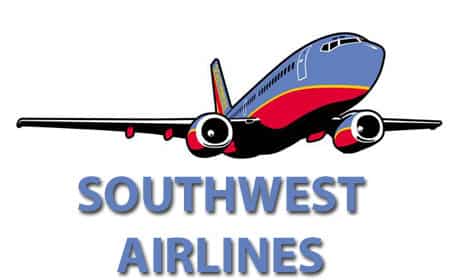 Southwest Airlines is the largest airline in the United States based on the amount of passengers that it carries per year. This budget airline has been going strong since 1967, at present it offers over 3,300 flights a day to over 97 different destinations. In 2012 it purchased AirTran Airways, full integration between the two companies will take a number of years, but it has really increased the amount of destinations that you are able to travel to on Southwest Airlines.
Southwest Airlines first flight was on June 18th 1971, it offered transport on its original three aircraft between various destinations in Texas including Houston, San Antonio and Dallas. During this time the company adopted a policy of employing only sexier stewardesses on their flights. They were each dressed in hot pants, which was of course very unique in the airline industry.
Southwest Airlines made a loss in the financial year of 1971 to 1972, this resulted in the sale of one of their aircraft. This meant that planes needed to be on the ground for much shorter time periods in order to continue their normal scheduled services. This is where the phrase '10 minute turn' came into action, which of course means a quick turn around after the aircraft has landed.
Southwest Airlines was one of the first airlines to establish an internet presence, their website was launched in March 1995, originally you could only view flight schedules, but now you can purchase tickets from Southwest through the website, in fact over 70% of bookings now come through the website so it is a major source of revenue for Southwest Airlines.
Over the years Southwest have acquired a number of different providers including Muse Air, Morris Air and ATA Airlines. This has helped expand their portfolio if the amount of destinations that they are able to fly too. Further destinations were added after replacement of the wright amendment.
There are a lot of destinations that Southwest Airlines fly to, they do not offer transport hubs as such and generally fly from destination to destination, which of course allowed them to fly to other destinations. Major destinations serviced include Orlando, Kansas City and Las Vegas. Since the acquisition of AirTran there are a select number of flights being offered to Mexico and the Caribbean.
There is a frequent flier programme as well as in flight wi-fi on most flights. This means that Southwest Airlines is the perfect solution for business users. The cabins are also fairly comfortable which makes transport between destinations a breeze. It is no wonder that Southwest Airlines are the first choice of many people out there.
If you are looking for cheap Southwest Airlines tickets there are plenty of websites out there on the internet that will be able to you. Remember, just because you are flying budget does mean that you need to sacrifice comfort on your flight, Southwest Airlines does not sacrifice comfort.