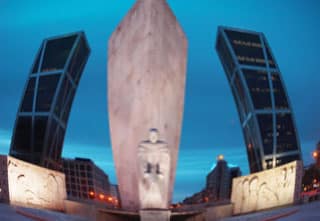 Madrid boasts of a good reputation as a frontrunner in finance, administration, politics as well as services that make it a cosmopolitan city. This capital of Spain is rich in architectural and historical marvels that are of artistic culture and important heritage. Madrid lies about 646 meters above sea level at the centre of the Iberian Peninsular. This city is an exemplary tour destination as you can get to explore a blend of both the modern and ancient infrastructure and art. It is among Europe's most important cities with a diverse culture that is only second to very few cities around the world. In fact, it is ranked as a cultural city in the world, with many people coming to experience this cultural richness. In fact, some of the world renowned museums are found in Madrid among them The Prado Museum that has a great collection of paintings including the works of Goya, Valezquez, El Grecco and Rubbens among others.
Madrid is believed to be home to an estimated 73 museums which are dedicated to special spheres of knowledge. One of these museums that attract visitors coming to Madrid for holidays is the Prado museum that holds massive at galleries from different parts of the world. The museums hold art galleries that are exclusive showcasing contemporary art. The Reina Sofia National Art Centre makes a perfect example of this as it displays the works of famous artists such as Salvador Dali, Juan Giris and Picasso among others. Other attractions in Madrid include the huge parks that are especially ideal for family holidays as you can be sure of an unforgettable experience. Besides the opportunity to explore nature, visitors also get to enjoy walks and also feed some of the smaller animals in the green park. It is these parks that actually make Madrid to be ranked among capitals that are most green with the Casa de Campo, Juan Carlos I Park and the Retiro Park making an immense contribution to the same. It is because of these that a majority of tourists travel to Madrid.
One of the things that visitors to Madrid cannot go back without learning is the history of Madrid. It is believed that Madrid was proclaimed to be the capital of Spain during the reign of King Philip II. The Hapsburg Empire (Madrid de los Austrias ) is thus a great place to visit especially for history lovers as they not only get to experience by also explore the 15th and 16th Century lifestyle. This is also true for Plaza Mayor that is also referred to as the square and is a must visit location for tourists. In fact, this place considered to be among the tourist hotspots in Madrid.  Neighboring Plaza Mayor is a classically styled structure that dates back to the 17th century and an Old Baroque. The structure is known to be the home of the Royal Place. The Royal Place on the other hand is located close to Almudena Cathedral that was officially consecrated by Pope John Paul II in 1993. The Opera house too is located within this area. This is not all as the square is complete with several monumental structures such as Paseo del Arte and the Bank of Spain building, Palacio de las Telecommunicaciones that is used currently by the Post office and also the Cibeles and Neptuno fountains.
Of importance however, visitors must be keen to understand the seasons during which it is best to visit Madrid to avoid disappointments. Even then, Madrid is generally known to for its nice climate that is subtly warm. This is often reflected in its people who are accommodating, friendly and warm hence when you travel to Madrid you do not have to be afraid of any kind of hostility. Besides visiting museums and parks, your holidays in Madrid can be made better by attending a number of concerts, exhibitions, ballets, theatre productions and movie releases that make Madrid a powerhouse of entertainments matters. The Spanish cuisine is also something you want to try out while in Madrid as they offer a scrumptious traditional cuisine besides the international foods that are also served. There is also plenty of entertainment opportunities as the place has a number of pubs, bars as well as night clubs which make it an exciting experience altogether.
For those people who have a thing for fashion, Madrid is accommodating hence you can be sure that your trip will be worth the while. There are numerous stores that stock designer brands as well as other international establishments that make Madrid a favourable fashion destination of all time as well as a shoppers paradise. If you are travelling with your family and have children in your midst, you do not have to worry as they too can have fun at the famous Faunia theme park that offers extensive bio diversity. In conclusion, a trip to Madrid promises you nothing but the best.